Building memories in West Virginia, Pennsylvania, & Maryland for over 40 years! Open until 7pm Monday - Friday, Saturdays 9 - 5
American Homes provides quality housing to valued customers. Our expert staff can help you choose the home of your dreams. We look forward to personally meeting you and your family! In the meantime, feel free to browse our home styles online. Our goal is to provide you quality housing at an affordable price. We offer only the best products and take pride in a job well done. Come visit us at our Morgantown location and take advantage of the best value of pricing, product, and service in the business.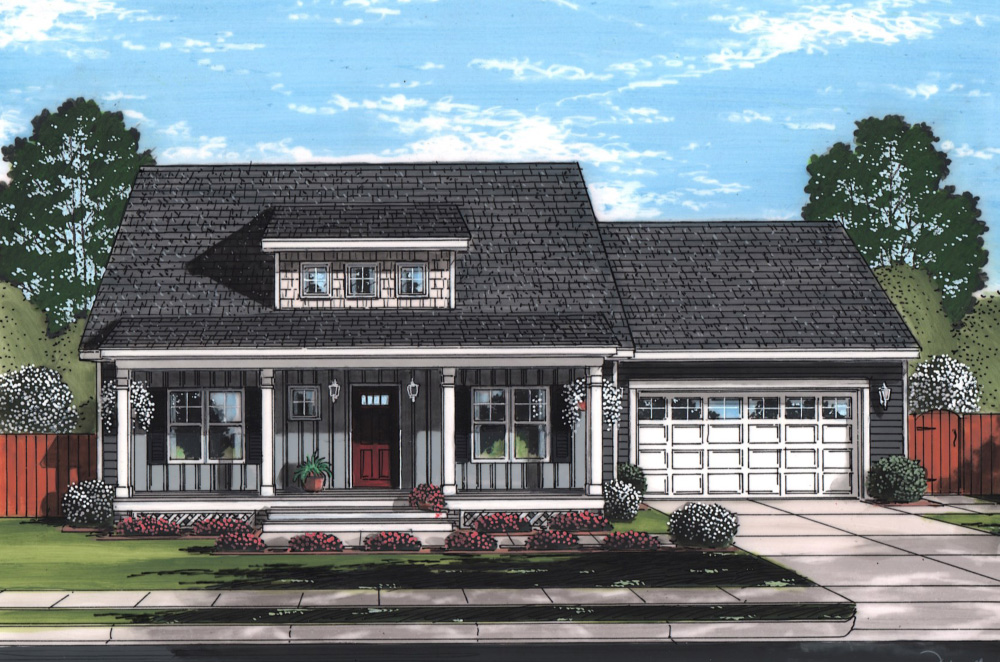 Auburn Cape
3 Bedroom 2.5 Bath 2,312 sq. ft.
Sizzlin' Summer Savings Sale!!!!
Through August 30th
5 DISPLAY MODELS ON SALE NOW!!! SAVE THOUSANDS!!!!!
Purchase the Pendleton display model and save $15,000 PLUS we'll throw in the porch!
Purchase the Nottingham II chalet at a 2013 price!
With 17 model homes in one location, we are the largest new home display center in the region! During our Sizzlin' Summer Savings Sale you can save thousands on all special orders, including our beautiful 4 bedroom, 2 story home, the Babcock!
Choose your favorite flooring, cabinetry, counter-tops, crown molding, fireplaces, and other decor options. We also have 5 display models on sale at tremendous savings!
Customization? Not a problem! Many of our customers like to combine features from several different homes into their home plan. Some want to move walls or expand rooms. Our expert consultants can help you design the perfect home plan with the features YOU want in your new home.
Get a jump on Summer and Fall builds by planning your new home project now, during our Sizzlin' Summer Savings Sale! We can help you every step of the way... foundations, septic systems, porches, driveways, garages and anything else you'd like to include.
I really can't say enough how impressed I have been with everything they have done for us !!!

Rich Franks
Benefits of Modular Style Homes
When it comes to building a new home there are many questions and concerns people have. How long will it take, what will it cost me, who should I hire to build my house? These are all valid questions that deserve an honest answer. Although there is not a one size fits all response to these questions, we have compiled some information to help you make a more informed and confident decision.