Building memories in West Virginia, Pennsylvania, & Maryland for over 40 years! Open until 7pm Monday - Friday, Saturdays 9 - 5
Modular Homes in North Central, WV
American Homes provides quality housing to valued customers. Our expert staff can help you choose the home of your dreams. We look forward to personally meeting you and your family! In the meantime, feel free to browse our home styles online. Our goal is to provide you quality housing at an affordable price. We offer only the best products and take pride in a job well done. Come visit us at our Morgantown location and take advantage of the best value of pricing, product, and service in the business.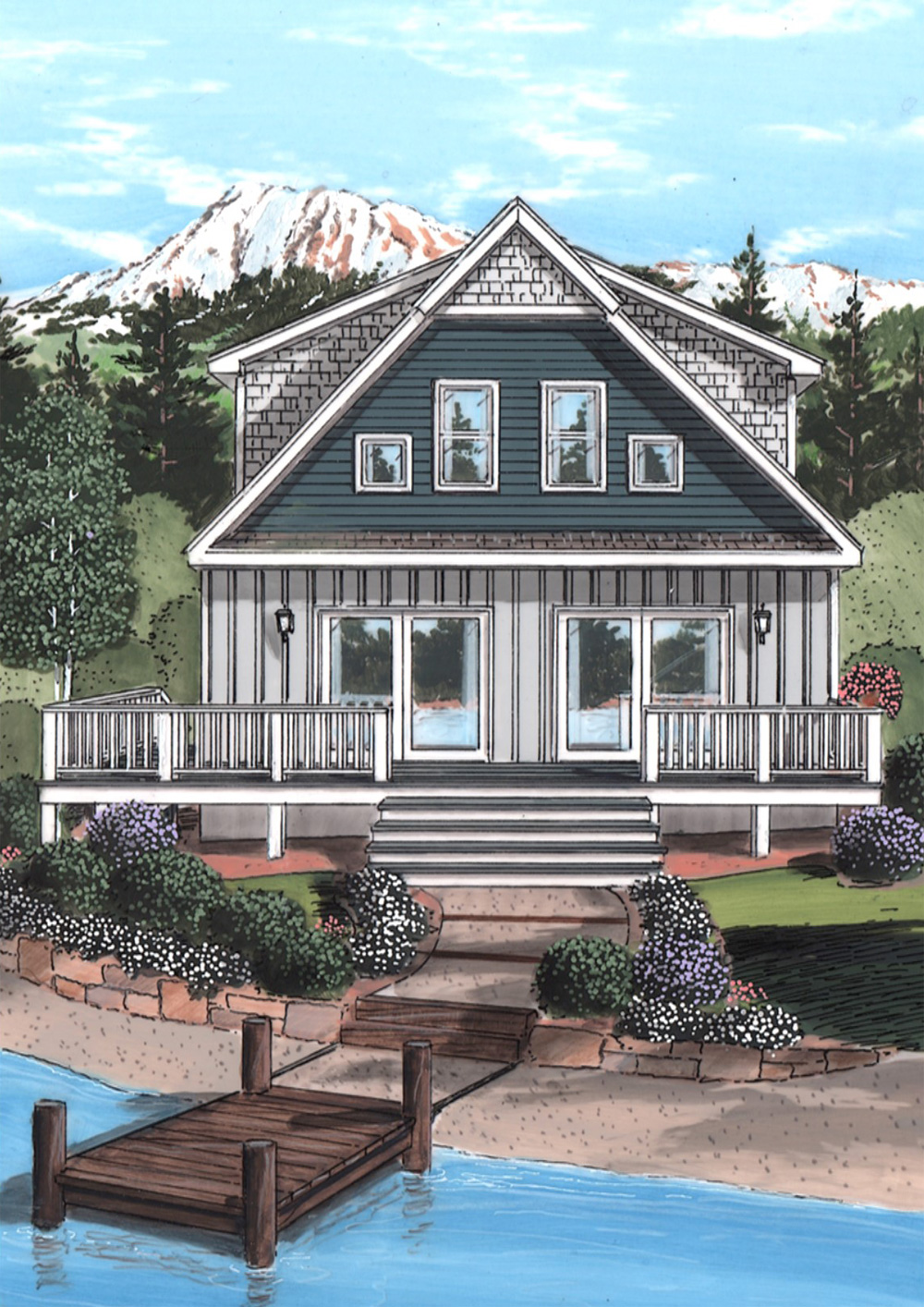 The Ashford Cape
3 Bedroom 2.5 Bath 1,813 sq. ft.
Spring Forward Sale!
Through May 31st
Every new home purchase starts with forward thinking....

"I'm looking forward to a bigger living room to accommodate my growing extended family."
"I'm looking forward to the kids having their own room."
"I'm looking forward to a big porch with a country view."
"I'm looking forward to NOT having a landlord."
"I'm looking forward to down-sizing so we can travel more."
Whatever the reason you are thinking of a new home, right now we are offering some of our best savings ever on the purchase of your new home!
Save $10,000 on the Babcock 2-story
Save $15,000 on our newest model...the Kensington
Save $5,000 on most other models
Introducing 4 brand new model homes!
With 18 model homes in one location, and hundreds of other plans available, we are sure we can find the right home for you!
You can special order any of our beautiful homes now at huge savings and be living in one this summer!
Customization? Not a problem! Many of our customers like to combine features from several different homes into their home plan. Some want to move walls or expand rooms. Our expert consultants can help you design the perfect home plan with the features YOU want in your new home. Choose your favorite flooring, cabinetry, counter-tops, crown molding, fireplaces, and other designer options.
Take advantage of these tremendous savings by planning your new home project now, during our Spring Forward Sale! We can help you every step of the way... foundations, septic systems, porches, driveways, garages and just about anything else you'd like to include.
Call for an appointment or just stop in! Our homes are open Monday – Friday 9am – 7pm and Saturdays 9am – 5pm. You are always welcome!
American Homes' standards truly are the competitions' upgrades

Wayne and Becky Jones
Benefits of Modular Style Homes
When it comes to building a new home there are many questions and concerns people have. How long will it take, what will it cost me, who should I hire to build my house? These are all valid questions that deserve an honest answer. Although there is not a one size fits all response to these questions, we have compiled some information to help you make a more informed and confident decision.