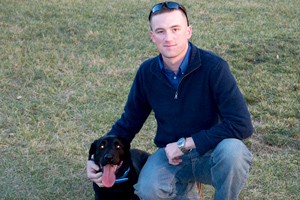 Kurt retired from the Army in 2011 and moved to Aurora, West Virginia, to work on a family dairy farm. He originally considered building a home on a piece of property, but was not able to find a builder who could meet his expectations.
"My uncle suggested that I contact American Homes to see if they could help me within my budget and expectations. I reached out to them and another company to see who would offer me the most. Without question, American Homes was the most capable. Their sales team really knew their stuff and walked me through a process that put my wants and expectations at the center," Kurt recalled, "They even helped with decorating and finishing ideas, locating quality sub-contractors, and ensuring every part went smoothly."
The process began in March 2012 and was completed in September 2012.
"It was great to have a company provide me with what I wanted in a timeframe that was very quick," Kurt admitted.